Weather
Partially cloudy but, mainly sunshine. Temperatures are comfortable; highest of 73°F and the lowest dropping 65°F.
April 2019
| Mon | Tue | Wed | Thu | Fri | Sat | Sun |
| --- | --- | --- | --- | --- | --- | --- |
| 1 | 2 | 3 | 4 | 5 | 6 | 7 |
| 8 | 9 | 10 | 11 | 12 | 13 | 14 |
| 15 | 16 | 17 | 18 | 19 | 20 | 21 |
| 22 | 23 | 24 | 25 | 26 | 27 | 28 |
| 29 | 30 | | | | | |
Calendar

Name
Althea

Gender
Female

Species
Puma concolor cougar (Eastern cougar)

Age
3 years and 4 months

Position
Maiden

Temperament
Althea is a very collected feline to say the least. The feline's gait is most graceful and elegant. She is swift, agile, and always preforms her stunts smoothly usually in an attempt to keep her coat clean. Althea will stay quiet most of the time, not in a shy manner, but rather for prideful purposes. She makes certain not to say anything potentially unintelligent to withhold her symmetrical reputation. Despite her lack of lighthearted conversations she truly does enjoy the company of others but would rarely partake in any playful activities. Althea is quite friendly and would only politely refuse a playful opportunity. She expresses her emotions solemnly and never too openly, but If she were to open herself up to an individual then you must be a very special friend to her. Also Althea is what some might call "a prude". She is very picky and has enjoyed dating herself over the past years. Althea excels in hunting mostly by herself because her graceful gait keeps her from being noticed. She doesn't trust hunting with another cat and because she often expects them to mess up her initial plans. Most of Althea's pride comes from her hunting abilities. She almost treats it as if it is an art and keeps every hunt she embarks on organized and complicated. If any of her hunts were to be interrupted then it may not go so well with Althea. Even though she isn't one for messes, she will certainly make one if necessary.

Appearance
Althea is a slender and sharp lion. She doesn't seem very powerful by first glance but can most definitely hold her own with her hidden strength. Everything about Althea seems to be visually appealing due to her general symmetry. She has no other scars besides a small one located on her front, left ankle and another scar located on the right side of her flank. She despises these scars and the tigress that gave them to her. Althea's coat is a lovely fawn color that mixes slightly with beige. A copper tone runs along her back mixing slightly within her fur shades, stopping at the beginning of her slender tail. Althea's stomach is lined in a beige and white mixture that ends close to her neck, mixing back with the fawn before reaching her chin. The fawn then fades back into beige, lining the bottom side of Althea's mandible. A dark brown line runs down the two sides of Althea's muzzle, ending before reaching the bottom jaw. Althea's audits and tail are tipped with the copper tone. Her optics are a mesmerizing citrine.

Mate
None

Relatives
Althea has been separated from all her relatives for years. She no longer considers them important.

Advantages
Althea is graceful, swift, and intelligent. This leads into her hunting abilities. She is also quite strong.

Disadvantages
Sometimes Althea's pride can lead her to doing irrational things, she is often arrogant which can lead to conflict, and on rare occasions Althea can offend others unintentionally.

Important information
Althea happens to be the lioness that encountered Vitani many months ago. They battled but Althea ended up backing down due to Vitani's advantages. There has been tension ever since.

Body Images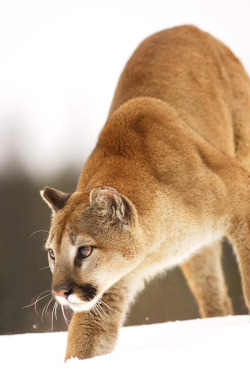 Posts

: 14


Join date

: 2016-02-05



---
Permissions in this forum:
You
cannot
reply to topics in this forum